So everyone knows you gotta have a sweet keyboard to prove yourself on the virtual battlefield and score all the points. I've had this beauty for close to ten years:
It's the computer component I've held on to the longest by far. My keyboard so old, yo, it has a shop button that takes you to the internet store. Just look at it: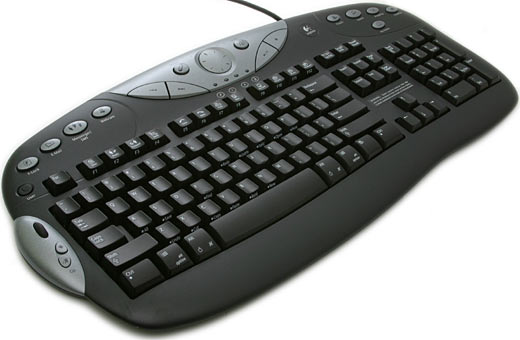 Anyway, I decided I should get with the times and get a proper modern keyboard so my Starcraft RPM gets gooder. And now I've ordered a new one.
Discuss: Are you happy with your keyboard? Are you unhappy? What's your favourite layout? Do macro keys suck or are they awesome? USB or PS/2? Do you use your keyboard as a USB hub? Do you carry it around in a carrying bag or case? Did it come with a carrying case? Did you buy one separately? Are you crazy?! What's your feeling on the Nordic layout? I think it's terrible. Do you use the Windows key at all? Wrist rest for lyfe or for suckers? One of the reasons I've waited so long with replacing the keyboard is I'm afraid it'll trigger a horrible carpal tunnel syndrome and my wrists will burst with tiny fragments of bloody, twisted gristle. What are your thoughts on pulsating LED backlighting?